THE BARFLIES - Piano & Sax Duo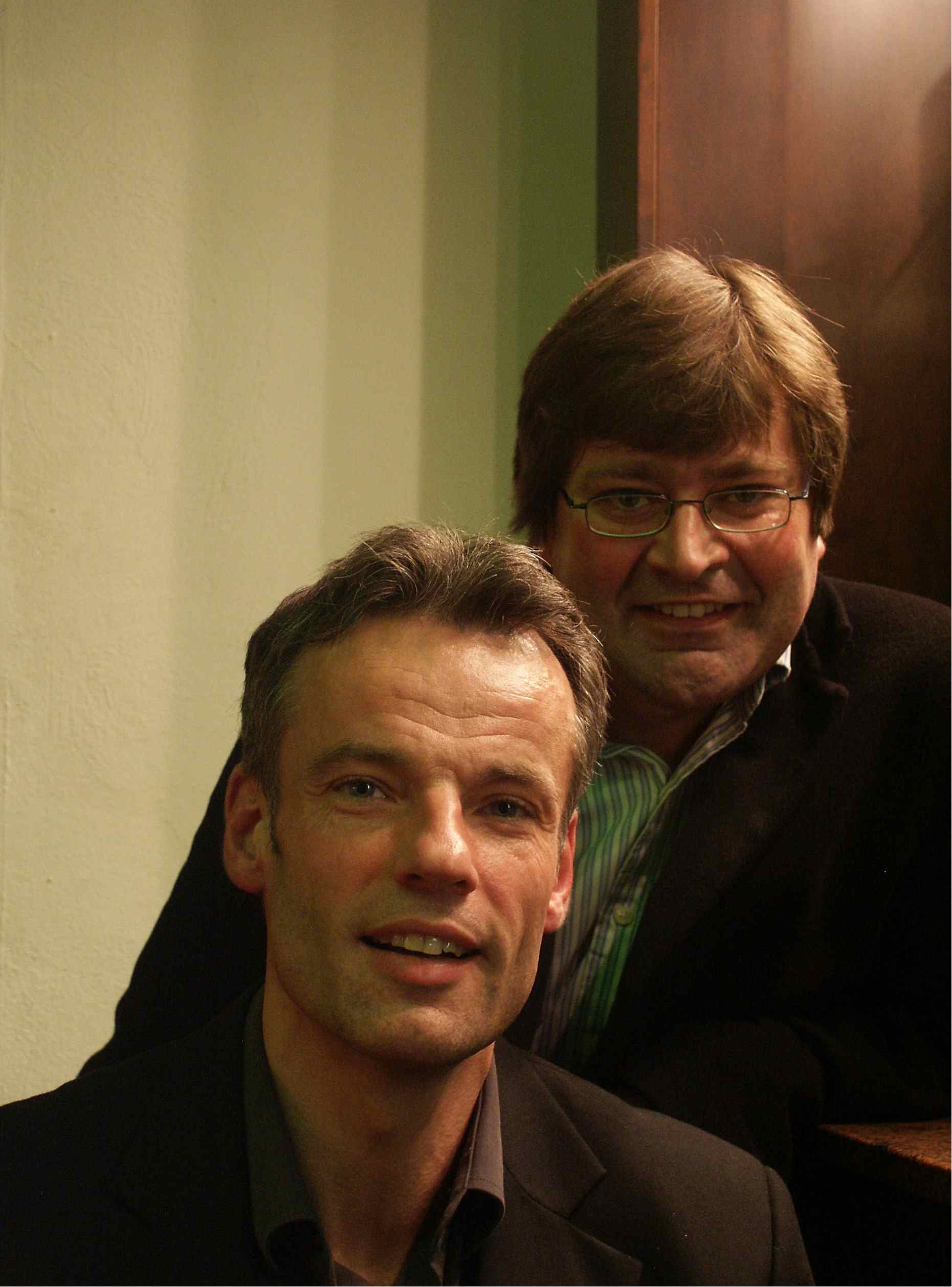 DR. JULES ist der Mann am Klavier. Er interpritiert Songs, die wir alle kennen. Die amerikanischen Charts aus den letzten vier Jahrzehnten scheinen ihm ohne Ausnahme geläufig zu sein. Diese Evergreens bieten sich an, um von Dr. Jules gesungen zu werden, denn er interpritiert die Stücke so gefühlvoll, daß keiner das Original vermissen wird.
In diesen Duo spielt Dr. Jules zusammen mit Saxguru Ralph Schlunk. Alle Stücke die Dr. Jules allein machte, nur mit gefühlvolle und auch kraftvolle Solis von der Meister am Soprano- und Altosaxophon, etwas in der Stil von Sting oder Branford Marsalis.
In ihren Repertoire aus über 300 gefühlvollen Balladen und bekannten Rockstücken der letzten 40 Jahren spielt er unter anderem auch ganz individuelle Interpretationen von Elton John, Sting, Bruce Hornsby, Coldplay, Red Hot Chili Peppers, the Rolling Stones, oder auch Marc Cohn.
<
Unter seinen stärkster Interpretationen sind lieder wie "Walking in Memphis (Marc Cohn)", "Speed of Sound (Coldplay)", "Your Song (Elton John)", "Moon Over Bourbon Street (Sting)", "The Way It Is" (Bruce Hornsby), These Are The Days (Jamie Cullum)" and "High and Dry (Radiohead)". Nicht zu unterschätzen sind auch die eigene Kompositionen von Dr. Jules.
Ganz nach Ihren Wünschen kann "The Barflies" für eine angenehme Hintergrundstimmung sorgen, oder die Stücke kraftvoll spielen, um eine lebhafte Stimmung rüberzubringen.
Klicken auf den Knopf um Lieder von Dr. Jules' Album "Grin of the Cheshire Cat" zu hören, Lieder die hauptsächlich mit Ralph Schlunk aufgenommen worden sind.